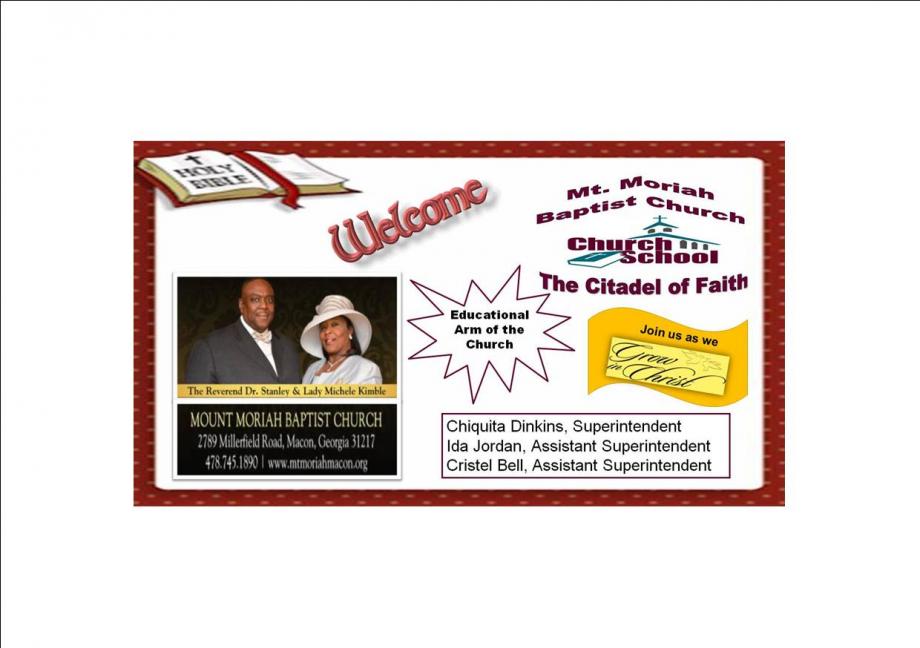 Church School
- Please join us for Church School
each Sunday at 9:00AM.
See you on www.Zoom.us
then click Join a meeting
Church School Meeting IDs:
High School/College Class-Mrs. Orrington ,Mtg. ID-84019107589; Password- 523730

Adult women class-Mrs. Edwards- Id# 8210183158; Password- 973765

Middle school class-Ms. Ricks/ Mrs. Dinkins-ID #- 3919135999; Password- 478805

Elementary school class-Mrs. Powell/Dr. Davis-Meeting ID- 351-935-346;Password- 698617
Adult Men Class- https://us02web.zoom.us/j/82531464602?pwd=NlcxNGVwd1kyUWYrWmtQS2hZTDhsdz09
Deacon Foster-ID#- 82531464602; Password-12345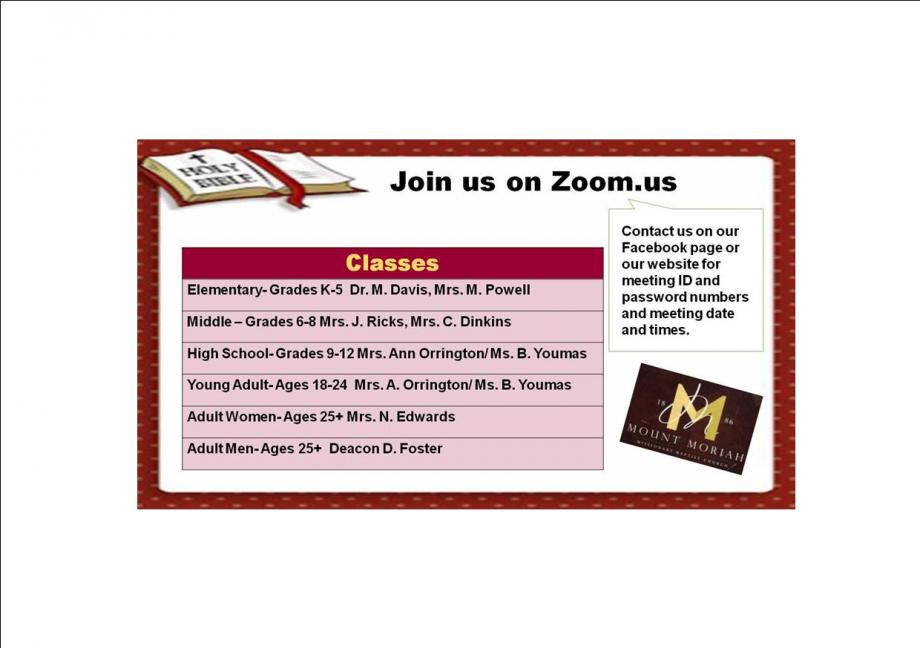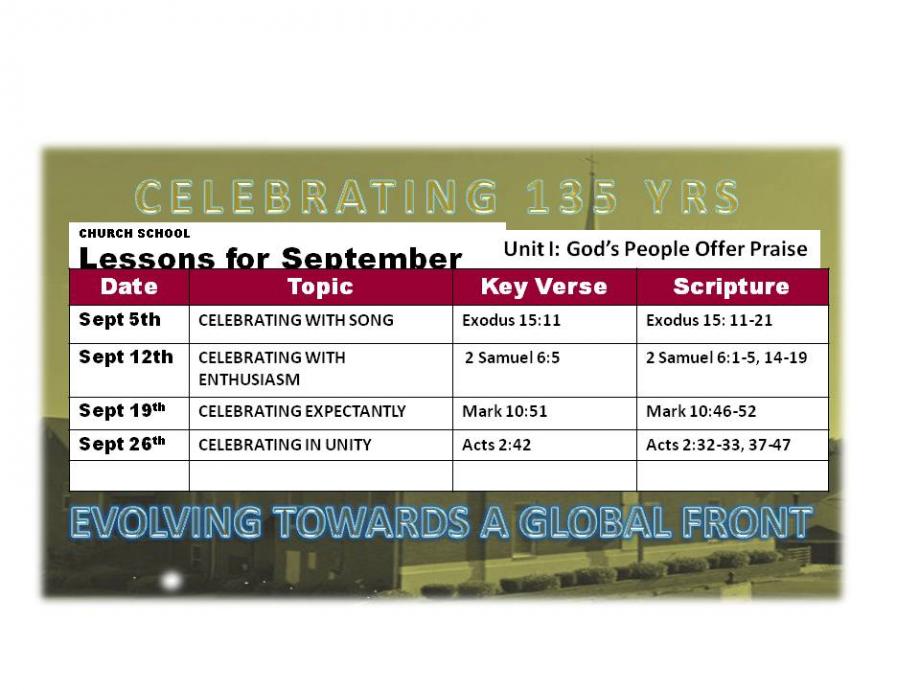 The Church School (Sunday School) serves in the power of the Holy Spirit as the educational arm of the Church and not only provide Biblical instruction and Christian nurture, but also leadership of its in-reach activities in order to make disciples for Jesus Christ through witnessing, worship, teaching, and fellowship. It is the mission of the Church School to guide and provide the Biblical instruction that educate members for discipleship. We believe that through prayer, worship, service, witnessing, outreach, strong Christian living, teaching, fellowship, and nurturing our goals can be met.